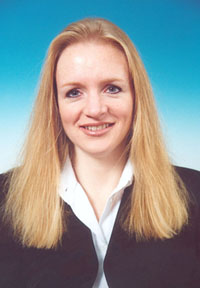 HONG KONG based Shangri-La Hotels and Resorts, the largest deluxe hotel operator in Asia, has announced an ambitious plan to spread its wings outside the Asia Pacific region as it moves to dramatically increase the number of its properties.

The hotel chain's bid for global recognition will see it tackle the key United States and European markets as part of a property expansion that will result in the number of its hotels jumping from 38 to 50 by 2005. Shangri-La will also target the Middle East, with as many as nine hotel openings planned in the region.

The expansion is to reduce the chain's dependence on Southeast Asia, where it earns almost half its revenue. And it comes despite the depressed state of global tourism in the wake of September 11, the Bali bombings and the general unease in the world at present.

"We have to look to the future continually. Our awareness in key markets will be increased if we have hotels in the main gateway cities,'' Shangri-La spokesperson Julia Record said.

Shangri-La's first foray outside the Asia Pacific region will result in the opening of the Shangri-La Dubai in April this year, followed by hotels in locations that include Muscat and Oman. Its latest hotel is a 252-room resort in the Maldives, Shangri-La's first in the Indian Ocean. But it is the US and Europe where the Shangri-La is particularly determined to make its mark.

"We recognise the importance of having a presence in the major gateway cities in the US - New York and Los Angeles or San Francisco,'' Record said. "And in Europe - London, Paris and Berlin. This is to ensure we become a truly global brand more long term.''

Asia, or more precisely China, will not be forgotten in the global push.

"With strong GDP growth and a population of 1.3 billion, there is huge potential in China, both from the mainland Chinese travelling within China and elsewhere in the world,'' Record said. "We are strongly committed to China and currently have 16 hotels in mainland China with many more projects announced.''

Future hotels in China include properties in Zhengzhou (August 2003), Zhongshan (September 2003), Shijiazhuang (2004), Fuzhou (April 2004) and Sanya (2005). There will also be an extension to the Pudong Shangri-La in Shanghai. To support growth in China, Record said Shangri-La had acclaimed training programmes in place to ensure Chinese staff met high international standards.

Like other major hotel chains, Shangri-La has taken equity in its properties instead of taking on the entire investment. Record said Shangri-La would seek more management contracts to speed up its expansion.

"This will give us greater flexibility and enable us to expand more quickly,'' she said.

Shangri-La, controlled by the family of Malaysian tycoon Robert Kuok, began in 1971 with the opening of the Shangri-La Hotel in Singapore. The hotel's 15 acres of landscaped gardens, beautifully appointed guest rooms and gracious Asian style set a new standard for hotel excellence in the region. It's a standard it has been improving on ever since.